Saturday, September 13th, 2008 | Author:
Marko
The world according to EcoHealth's view on carbon emissions: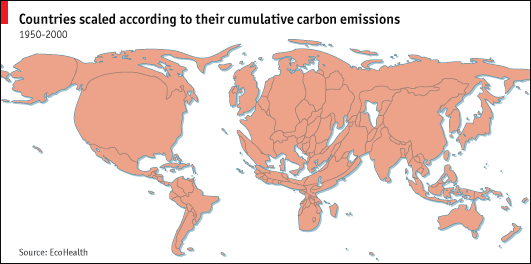 [Source: The Economist]
Short link: http://whatel.se/~lRM1$4
You can follow any responses to this entry through the
RSS 2.0
feed. You can skip to the end and leave a response. Pinging is currently not allowed.
Leave a Reply
You must be logged in to post a comment.